Sunday, February 5, 2012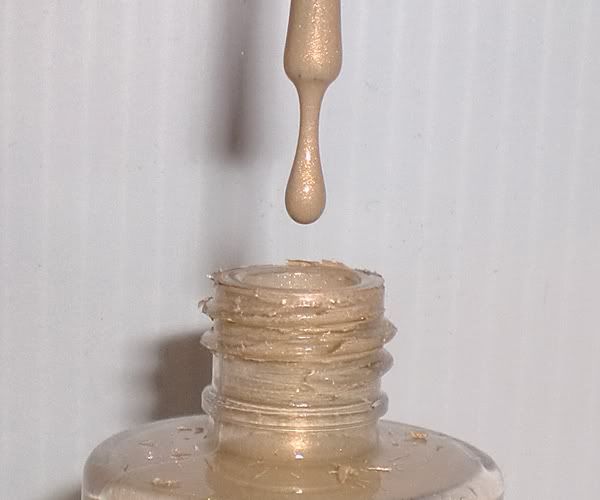 Today I am going to show you a nice Sandy shade called 450 Sand Francisco. Also props again for the nice name, not a typo but a cute original name. I am not sure how long this color will be sold because I got it in sale meaning it will vanish soon for the new collection. Am I happy that it leaves or do I love this shade, read more about it and see the swatches!
When I bought this shade it reminded me of gold and like the Raccoon that I am I like gold and shiny things. Also look at the lower right picture and see how cute the reflection is it looks really special. As owner of a lot Catrice shades I can rattle on how I love this brand and there nail polish. The bottle caps are nice to hold and the brush is easy in use. But most important it doesn't break the bank.
Would you look at that nasty spot on the cap. Love how they sticker discount products.....Anyways I must say I bet you are yearning for swatches?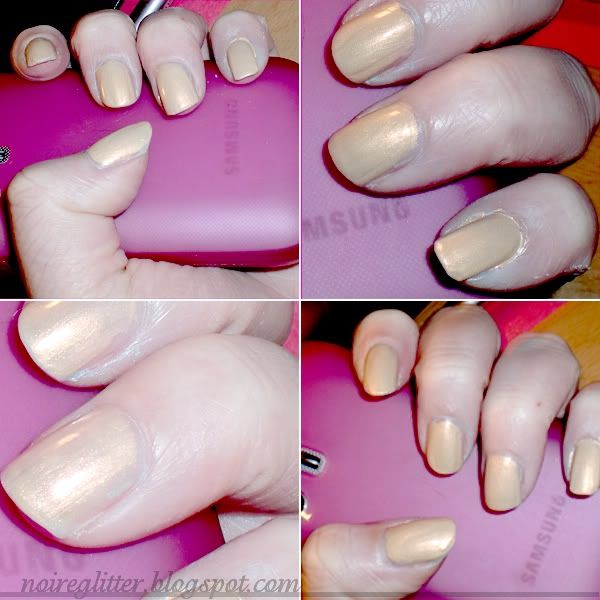 As you can see with my skin tone this color is not really flattering. But that doesn't take away that this color is stunning and would really suit girls with a darker or more tanned skin tone. I might bust out this color in the summer also in the above swatches you see three coats, it really needs that because it doesn't fully cover with two layers.
All in all it is a nice shade but for the more tanned girls under us. Cant wait till it is summer!