Wednesday, January 11, 2012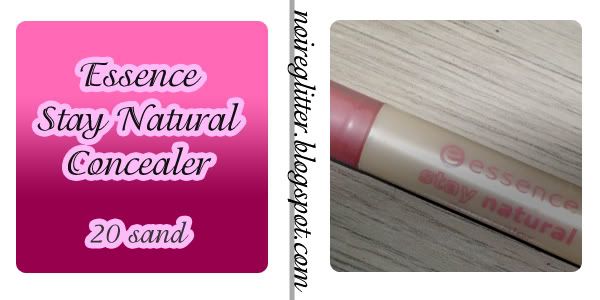 In a spur of the moment I picked up a concealer from essence cause I wanted to see how this pen form would work. After a bit of swathing I went for 20 sand, a perfect color for me. Read more for swatches, the review and more pictures.
I don't normally use concealer but at times I got spots that I want to cover or hide away dark circles after a long night of hard work. When I don't want a full face of make-up I grab this pen a few seconds and done.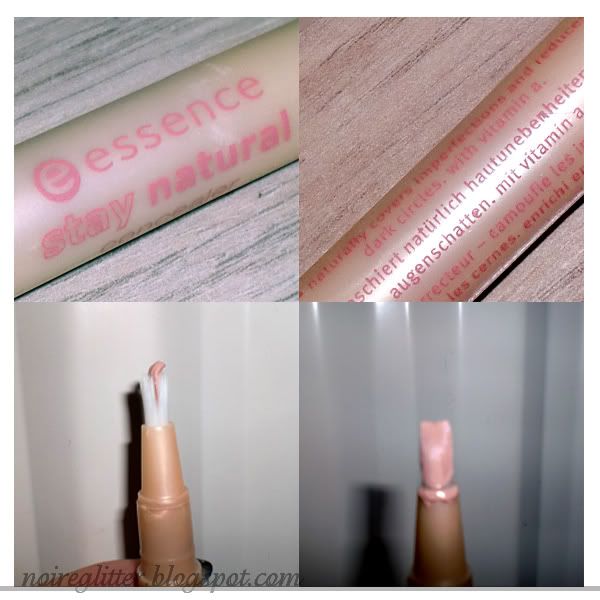 What can I say about the package? it has a small size and is nude with pink letters. On the bottom it has a sticker with the color and that's about it. What I like about these pen's is that you can check if it is used before. At times I buy make-up and wonder if somebody already had there [very unhygienic may I add] fingers on it. The tip is clean at the beginning and when you turn the bottom product goes up. In the third picture you can see how that looks when first used and the fourth shows how it looks after being used on my face.
Essence really made a product that I love, It is easy in use, you just turn the bottom it goes 'click' and the product is there. What does essence say about there own product?
the popular concealer is now available in two additional natural shades. the tried-and-tested texture with vitamin a is super easy to apply accurately thanks to the soft brush so you can perfectly cover-up skin imperfections and shadows under your eyes.
Very true to what I just said. Also it comes in four shades from beige to honey and sand to nude. Ofcoarse a review is not complete without swatches!
When taking the picture I didn't have any facial imperfections [thank god] to cover up so I swatched on my hand. as you can see it covers nicely. Here I just used the brush alone, I found out when I brush it on my face it looks more natural to spread it out more with my fingers.
I used this product on every imperfection I had.
It's cheap
It gives good coverage
Easy in use
It's my perfect shade
I would buy it again