Tuesday, January 17, 2012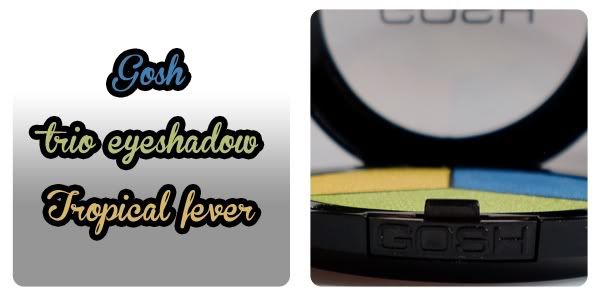 As I mentioned before I won this eye shadow. At first I was a tad shocked by the colors but somehow I will make it work in a nice eye-look. I am not sure but separate they can sure be awesome! Read more for swatches.
The moment I first opened this eye shadow I was amazing by the package. Its nice and clean and shows what color it has inside. Nothing annoys me more then opening five different eye shadows till you find the colour you want. Also props to Gosh that they put there name on the lid and on the button to open it, it gives a more expensive feel. Now I have to warn you when I saw this pallet I expected WAM BAM COLOUR! Sadly enough that isn't true.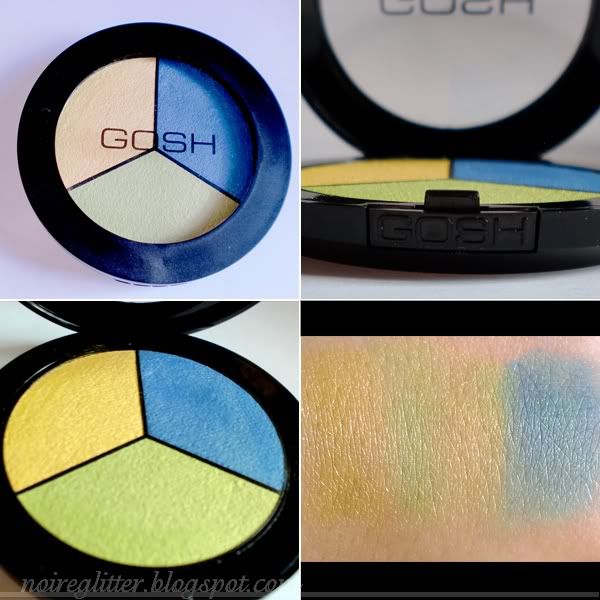 The swatch is made in normal light when applying a the eye shadow a few times. The blue has the most pigment and I am happy for that because its the color I see myself using a lot. I am sure that with eyeshadow base the colors will pop more but without its a rather disappointing view.
Even when this eye shadow is not really pigmented I could see myself using it. And I am reather happy with my blue. What is your point of view on Gosh eyeshadow?