Thursday, December 29, 2011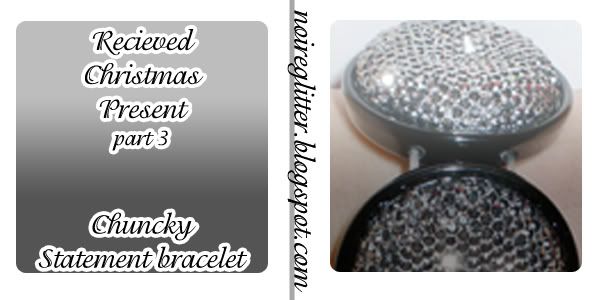 I believe every girl should own atleast one statement bracelet to bling up a boring outfit, and Santa agrees cause he bought me an amazingly tacky bracelet. its so wrong that it is right. It has so much bling and shiny that it can host an arm party all alone.
Funny store is that when I unpacked it it was packed in a big plastic box and in the little bag you see in the first two pictures. At first I thought it was Christmas decoration. After a close inspection I found out that it was heaven in bracelet form!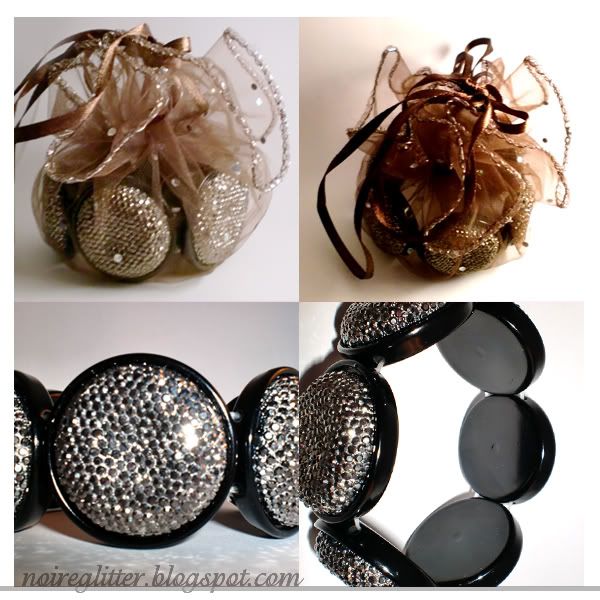 Black plastic with a massive amount of tiny gemstones. When the sun hits it, it's my own private party! It makes me smile and the times when I wore it people grabbed my arm for closer inspection. Can not blame them!
Again no prizing cause it was a gift, but I do got one last picture.