Friday, December 30, 2011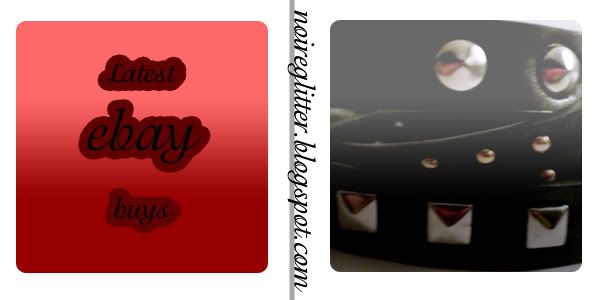 If there is one place where you can buy cheap bling it is my favorite site ebay! Ebay has everything I want and more. Recently I bought a bracelet and a ring. Today I am going to show them of.
First we have a ring! R-I-N-G! Yes I got a small ring addiction but that asside I thought this ring is adorable. I ordered it from this seller
[here]
and it got to Holland in a decent time. Packaging was normal and kept my ring in one piece.
The ring itself was hard to take a picture of seeing it was so damn shiny. [the pink reflection is my camera] If you look closely you can see it has a double C logo, I didn't notice it when I bought it but when taking the pictures I noticed it. I fell in love with the use of pearls cause its classy yet cute. for 1.69 dollar its a cute ring. One warning, its a very tiny ring. I didn't look at the sizing and just bought it, it fits my pinkie.
Next up is my current favorite and I worn it many times after receiving it.
[click for seller]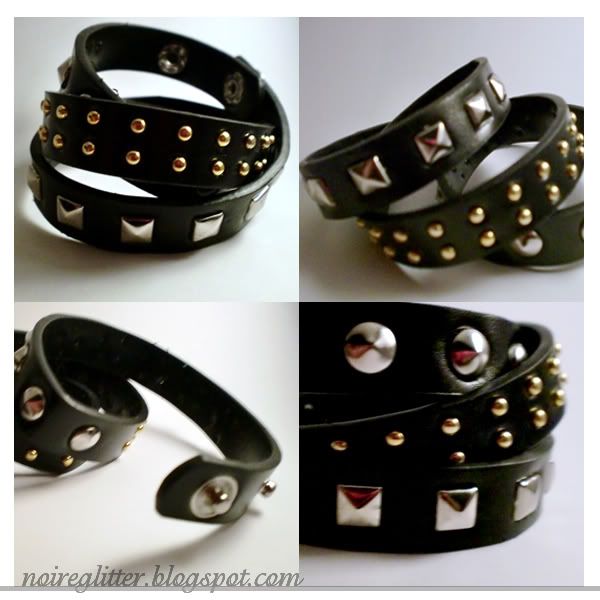 Its a nice black looks-like-leather bracelet with studs. It has cone shaped studs, tiny round studs and pyramid studs it gives and edge to a normal outfit. It wraps three times with ease round my fatty wrists. It has two studs for sizing and I wear it with my fatty wrists on the tightest so I am safe to size that it will fit many people. Its a sturdy bracelet that I adore to use with my arm party.
What is your favorite buy from ebay?